My name is P.J. Dixon and—despite my disability—I've lived a better life than most able-bodied people!
I've spent virtually my entire life living by Henry Ford's philosophy, "If you think you can, or you think you can't, you're right." Despite being diagnosed with a rare form of Muscular Dystrophy that was expected to take my life by seven, I was encouraged to experience life to the fullest and do anything and everything I wanted; and, as a result of that attitude, . . . here I stand [pardon the pun], . . . 38 years later!
Snow Skier, Skydiver, Amateur Water Colorist, Former Wheelchair Athlete, 10th Degree Black Belt, Women's Self-Defense Instructor, International Traveler, Published Author, Motivational Speaker, Success Strategist, and Self-Professed Advocate of Love!
I wanted to say "Love Guru," but I thought that was a bit presumptuous [wink]. Why Love? Honestly because I Love Love! And, really, because I feel it's part of my calling.
Without waxing religious—and unintentionally running people off—I'm not sure I was like other children my age; I seem to have always had a penchant for the spiritual. And, although, I wasn't really raised in the church, or any other religious organization for that matter; I seem to have been drawn to a spiritual mindset very early and very naturally.
I've always wanted to know the truth, and recognized, even as a child, there was something more to life.
Maybe it was my mind seeking to overcome my disability, or simple curiosity about how the world worked; either way, I often felt—physically felt—the pull of emotional attachment, and it never felt right.
Sometimes I would see—in people and situations—the simultaneous existence of both suffering, and the opportunity for complete and total freedom, or bliss. How, I don't know; I simply knew when I saw things, I, occasionally, saw two things at once—that which was eternal, and that which was fleeting.
As a result, I think I probably looked at the world a bit differently than other kids, and I know I prayed differently—I often looked at difficult situations and tried to find spiritual explanations for things happening the way they did. And when I heard about people suffering, or being hurt in some way, I would pray—begging God to give me their pain, so they wouldn't have to carry the burden; I would say, "God, give it to me, please; I'll carry their pain, I'll suffer, so they don't have to." I was nine and ten years old—praying completely independently—without the influence of my mom and dad at these times.
Few people know this about me, . . . until now, I suppose. And, to be honest, . . . it kind of feels good to get it out and share the truth of my story.
Learning to meditate at 19 or 20, introduced a number of other experiences into my life, mostly surrounding the conscious awareness of unity—the Oneness of all things.
At 28, I had just moved to Tucson, without a job, and was praying for some wisdom about what I should do with my life. I then opened myself up, in hopes of receiving some direction, and a beam of golden light came through the ceiling, hit me in the top of my head, filled me completely up, and I heard one word — Love!
True story! At that moment, I knew no matter what I chose to do with my life, it wouldn't matter, as long as I allowed Love to be my guiding light.
Since that time, I've spent a significant amount of time studying Love and all of it's many facets; and, although, I'm prone to error, like everyone else—I've learned a lot about love, and how it can profoundly influence the life of a person and any relationship it enters.
Every day, I consciously strive to positively impact the lives of every person I come in contact with—in a sincere effort to make the world a better place. How do I do that? By actively Loving others as much as I can and by teaching others . . . to do the same.
Peace, Love, and Persistence are my calling cards and the primary three principles I live by, which is why I've made these the foundations of my life, . . . and, hopefully, . . . you will too!
I didn't start walking until I was two years old, and then required leg braces to walk any real length or distance. Despite the physical dependency on these, I started school right on time becoming one of the first children in the United States with a physical disability to be mainstreamed into able-bodied classrooms; and in third grade—against doctors recommendations—my mom, courageously, allowed me to throw away my leg braces and walk freely without them for the next three years; I can still see them, upside down, sticking out of the trash can—a very proud and empowering day for me.
Unfortunately, in the eighth grade, I became too weak to walk independently for any length of time and doctors put me into an electric wheelchair, which was like an "electric chair" death sentence to a 13 year old boy—until I got into that thing, . . . and then I was gone!
Over the next six or seven years, I would use that chair like it was real legs and break it repeatedly, including one time driving it into our family pond, . . . which is a funny story.
My life's work began at seven years old doing motivational speaking for the Muscular Dystrophy Association (MDA), both in front of large audiences and on local and national television. This early training provided me a strong foundation for working with people and is the root of my entertaining and, hopefully, insightful teaching and presentation style.
While in high school, I earned my Eagle Scout award as a Boy Scout (an achievement accomplished by 1% of Boy Scouts at that time), performed to audiences as large as 600 people in drama club, and acted as the first youth co-host for the local Jerry Lewis Labor Day Telethon, which was a position I held until moving away to college.
Within my first year of college, I traded in my electric wheelchair for a manual one and began taking an interest in wheelchair sports. That same year, I joined our campus radio station as a disc jockey—which I continued throughout most of my college career—and was inducted into the National Hall of Fame for Persons with Disabilities as a Youth Achiever.
I went on to start several sports programs for disabled athletes, while in college and post-graduation, and began training in a combat martial art; endeavors that had me traveling throughout the country either competing or training.
The martial arts' training eventually led me to help develop a self-defense class for people with disabilities that has been taught to nearly 200 physically and developmentally disabled youth and adults; I was later awarded the International Bujinkan Dojo's Gold Dragon Medal for my efforts—an award reserved for individuals seen to be advancing the martial arts.
At 21, I was invited to become a member of MDA's National Task Force on Public Awareness and was recognized to be an ideal spokesperson to represent young people living with neuromuscular disorders on the National Jerry Lewis Labor Day Telethon several years in a row.
Before, during, and after college, I explored the acting world a bit more—I performed in a couple of community plays, appeared in a local retail store commercial, was featured in a national ad campaign for American Greeting Cards, and did a little voice over work for both blind college students and a newly formed advertising agency. I was also fortunate enough to be the subject of a Senior Art Project for the Columbus College of Art and Design, and the focus of three different university films—two, of which, were biographical documentaries. Amazing opportunities—each one of these!
Since 1998, I have personally educated, counseled, and strategized with more than 25,000 youth, adults, and families—across the country—in a variety of services:
Conditional and Unconditional Love
Meditation and Mindfulness
Healthy Relationships
Diversity
Overcoming Adversity
Job Readiness Skills
Youth Entrepreneurialism
Peace Talks

Effective Communication and Negotiation Strategies

Family Strengthening and Advocacy Training
How to Work with Adolescents

Bullying

Domestic Violence
Goal Setting and Accomplishing
Drug and Alcohol Awareness
Tobacco Education
Abstinence
Self-Defense
Juvenile Laws
Anger Management
Additionally, I've created, and facilitated Professional Development training for middle school teachers; designed four Anti-Violence curricula—utilized more than three years as diversion programs for both Pima County Juvenile and Pima County Teen Courts; operated as the primary facilitator for a similar program that saw violent recidivism rates drop to as low as 4%; and developed Success Clubs, Teen Mentoring programs, and Self-Improvement workshops that, in some cases, have been operating—virtually unchanged—since 2008.
I'm the co-founder of two non-profit organizations; one providing scholarships to those in need of self-defense training, and the other, an anti-tobacco program that educated more than 5,000 teens and preteens between 2001 and 2005.
In 2005 and 2006, I was recognized with two different local awards for my community-wide anti-tobacco efforts, which directly helped Arizona to become a "smoke-free" state.
During the same time period—give or take a couple of years—I was further honored when the Arizona Center for Disability Law invited me to be the sole spokesperson on their industrial training video, and when [local agency] asked me to represent Tucson's disabled community as a featured panelist for their local Poverty and Disabilities Forum.
However, one of my proudest moments came in 2002 when I was nominated to carry the Olympic Torch through Tucson; although I did not get the opportunity, the nomination alone was an incredible honor!
Since 2007, I have directly assisted nearly 1,500+ national and international college juniors and seniors, refugees, and local under-employed and unemployed clients with professional skill development.
And in 2010, I co-authored my first book, You Can Make It to the Top, and was recognized by Arizona Toastmasters with their Communication and Leadership Award—the most distinguished award Toastmasters offers to non-Toastmasters.
I feel very deeply honored to have been recognized so many times, and by such well-respected organizations!
On a personal note, I love to travel, both domestically and internationally, and believe that exposure, experience, and personal involvement with the various cultures of the world increases understanding and influences patience and compassion for others; qualities I strive, personally, to engender and represent for the benefit of all.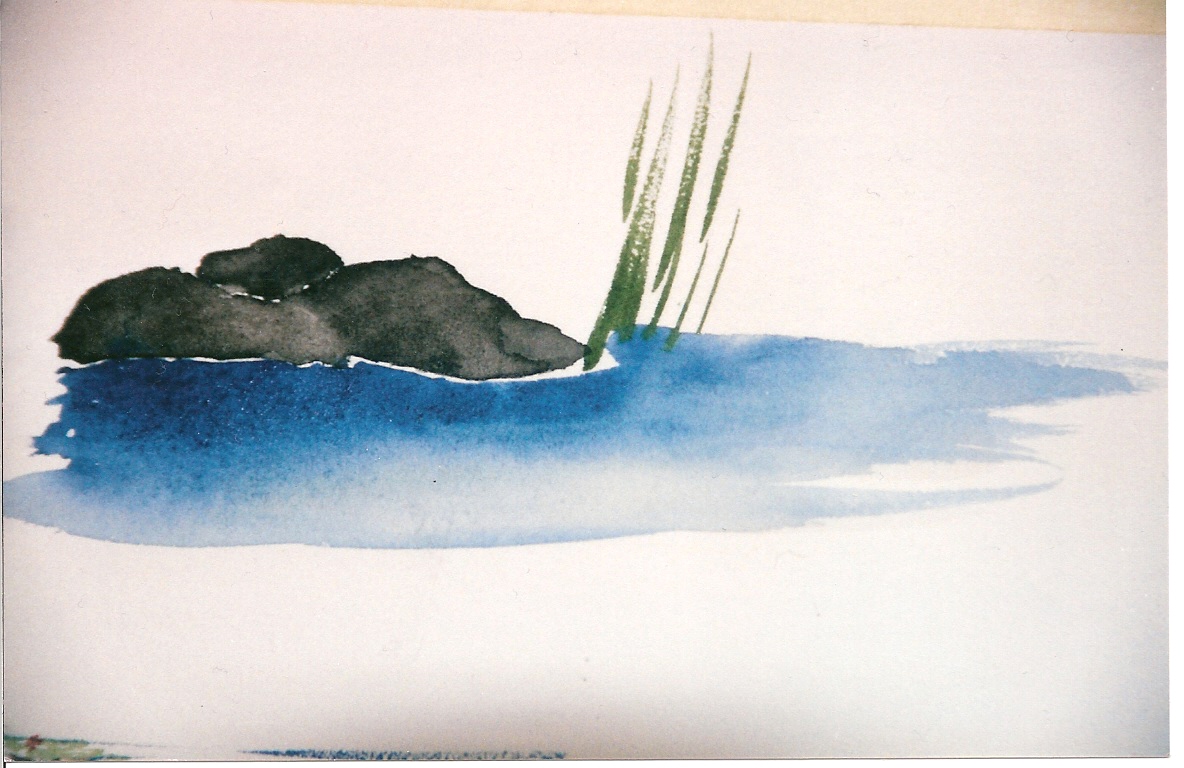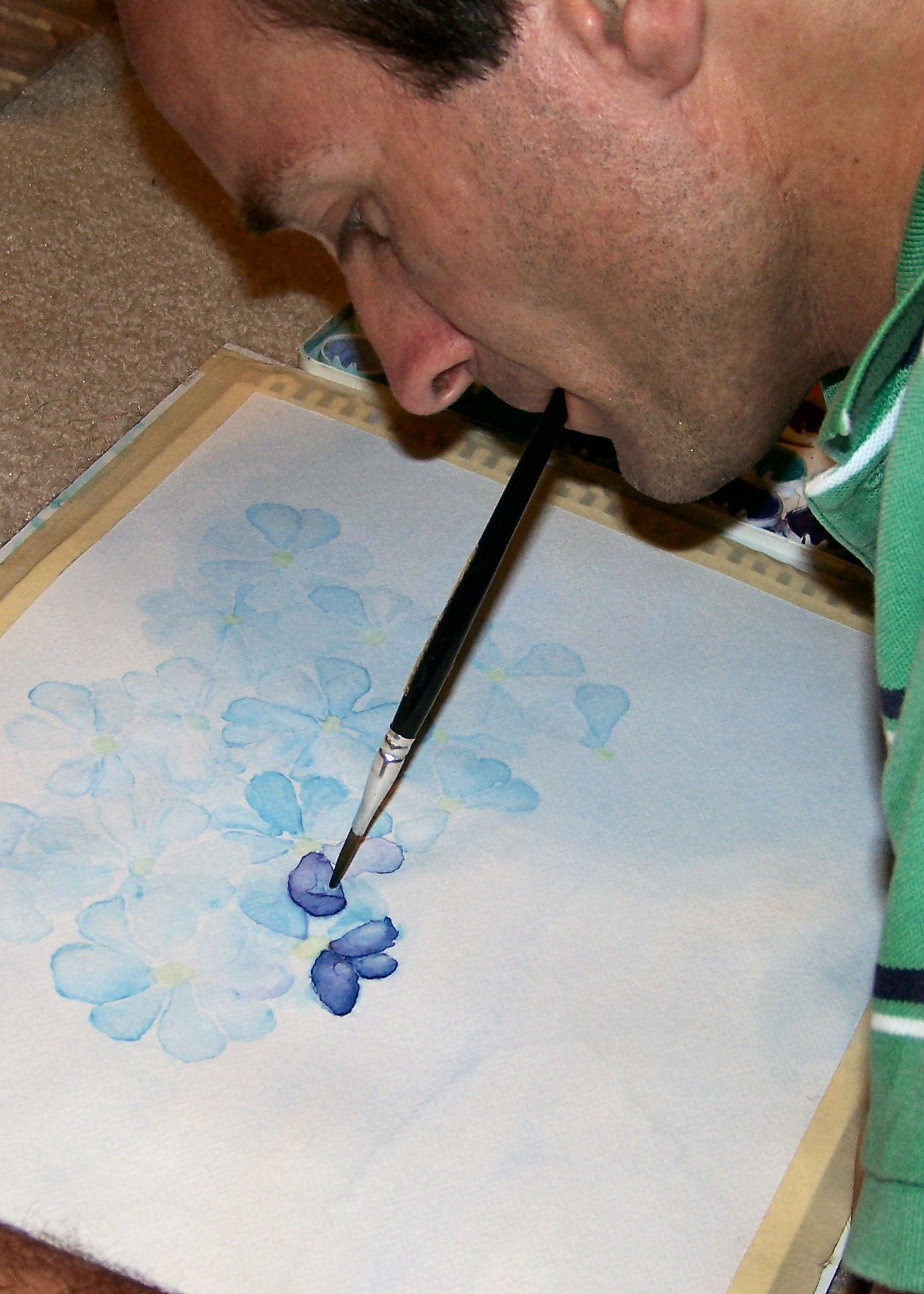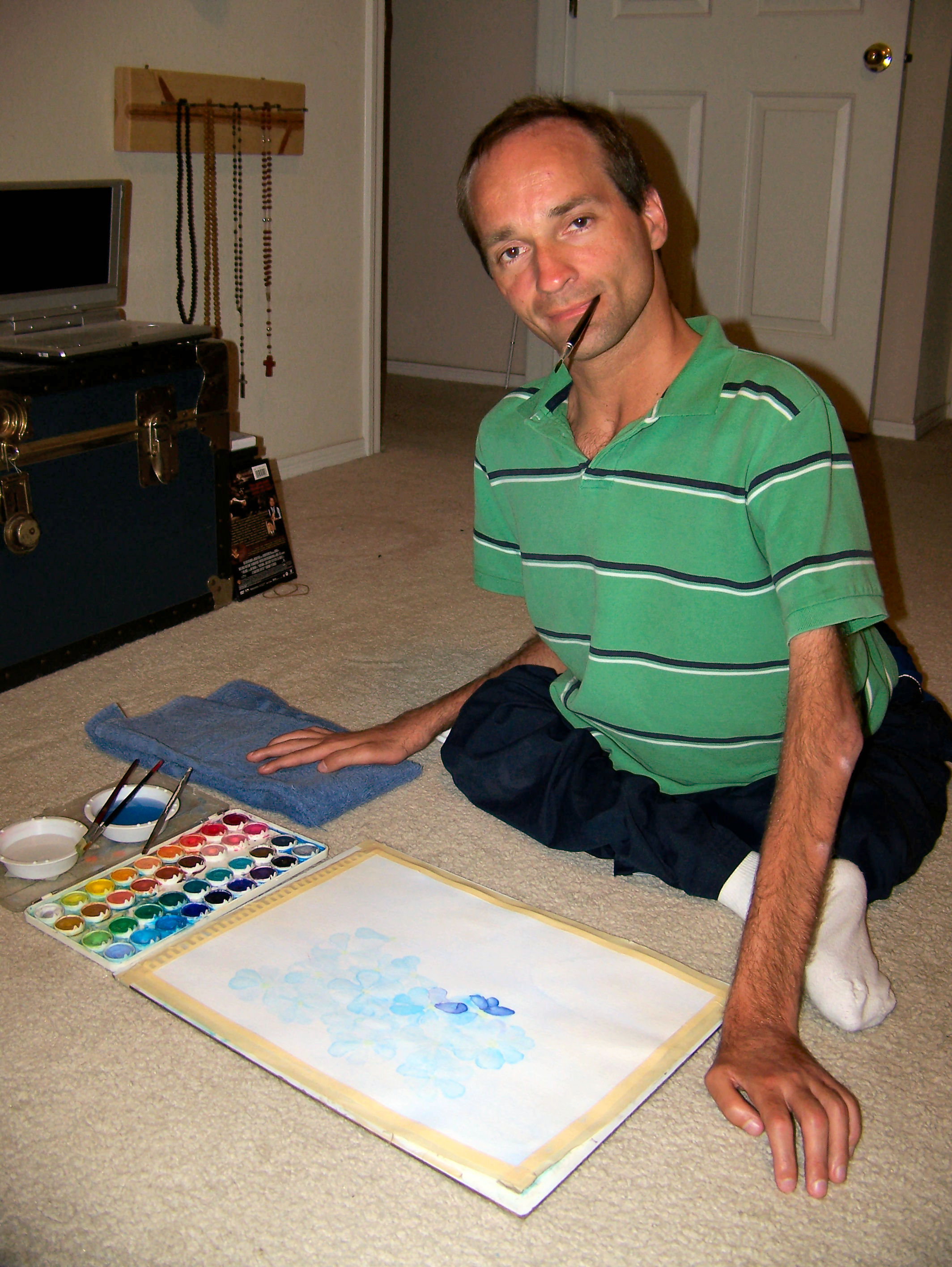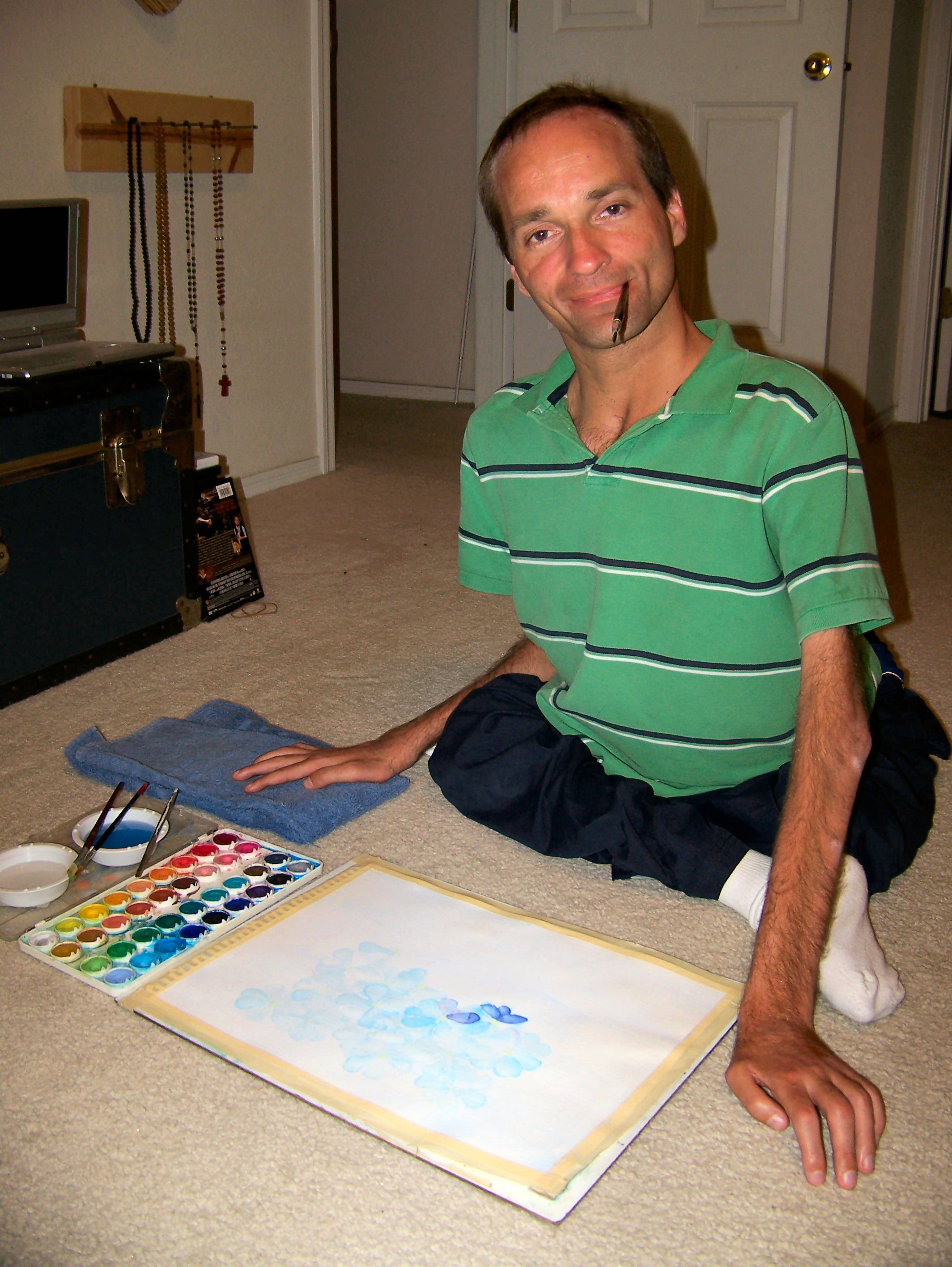 I am an amateur watercolorist—painting with the use of my mouth only—and, although I enjoy virtually all outdoor activities—sailing, without question, is one of my favorites. One of my dreams is to combine knowledge, skill, and technology in a way that will allow me to sail independently for long periods of time.
Inspired by my mother to drink life in completely, I continue to stay actively involved in a wide range of activities, like traveling, hiking and camping with friends, training in and teaching martial arts, indoor skydiving, motivational speaking, writing, and meditating; additionally, I've also enjoyed waterskiing, a bit of scuba diving, and am currently exploring the possibilities of surfing.
My presentations, workshops, and ongoing trainings are regularly tailored to individuals and organizations in need of a Motivational Speaker, Success Strategist, or Loooove Guru [wink].
I have been sought out to do presentations for universities; fraternities and sororities; corporations; elementary, middle, and high schools; two city-wide Peace Expos; the Miss Teen of Ohio Pageant; Monster Worldwide's Diversity Leadership Program; eating disorder facilities; and a host of other venues.
Public speaking has afforded me many opportunities to further develop educational curriculum and professional development seminars for non-profit organizations, juvenile court, middle and high schools, high school Life Skills Education classes, and even add a piece to a private college class focused on working with adolescents. I have been very lucky!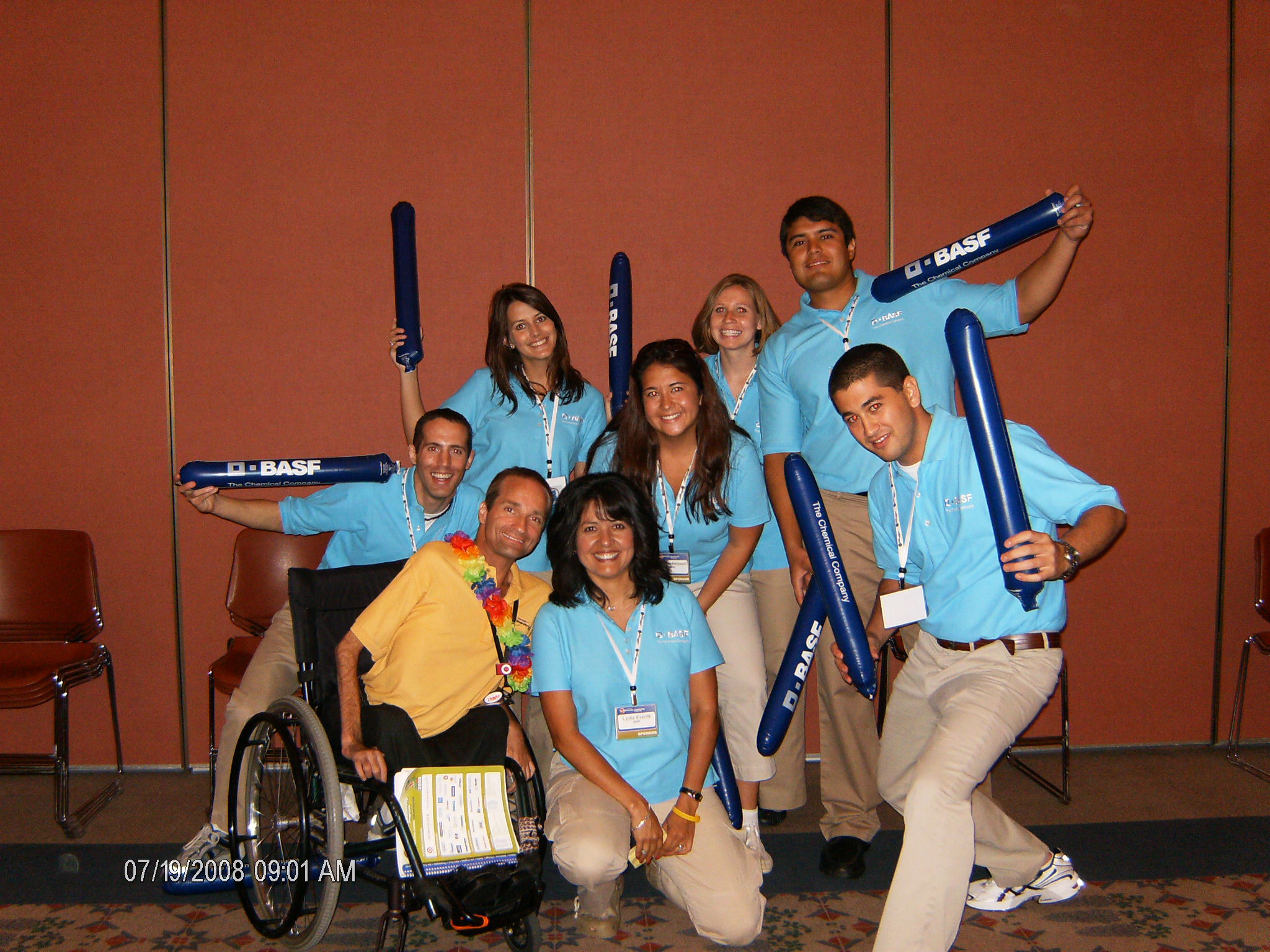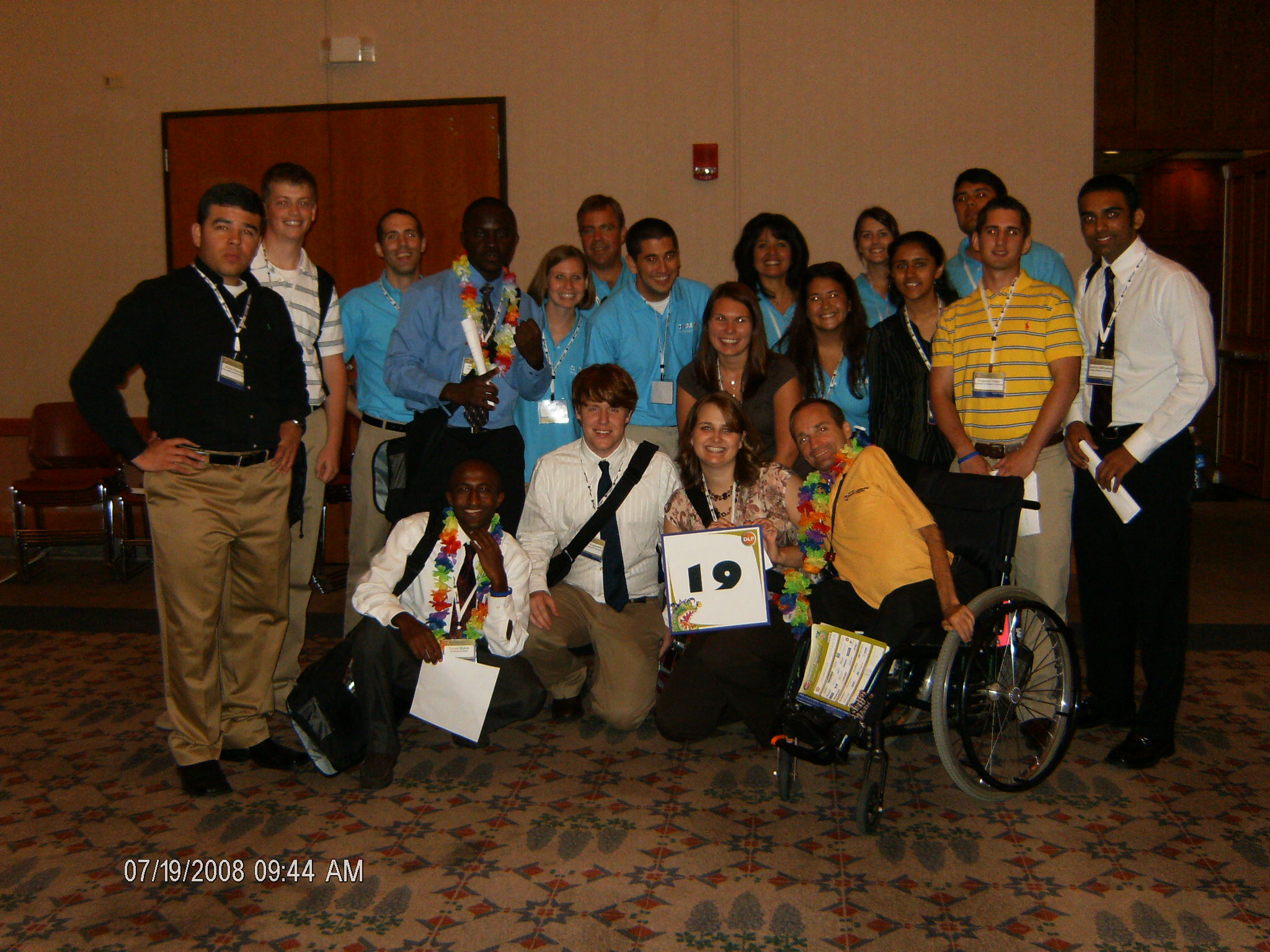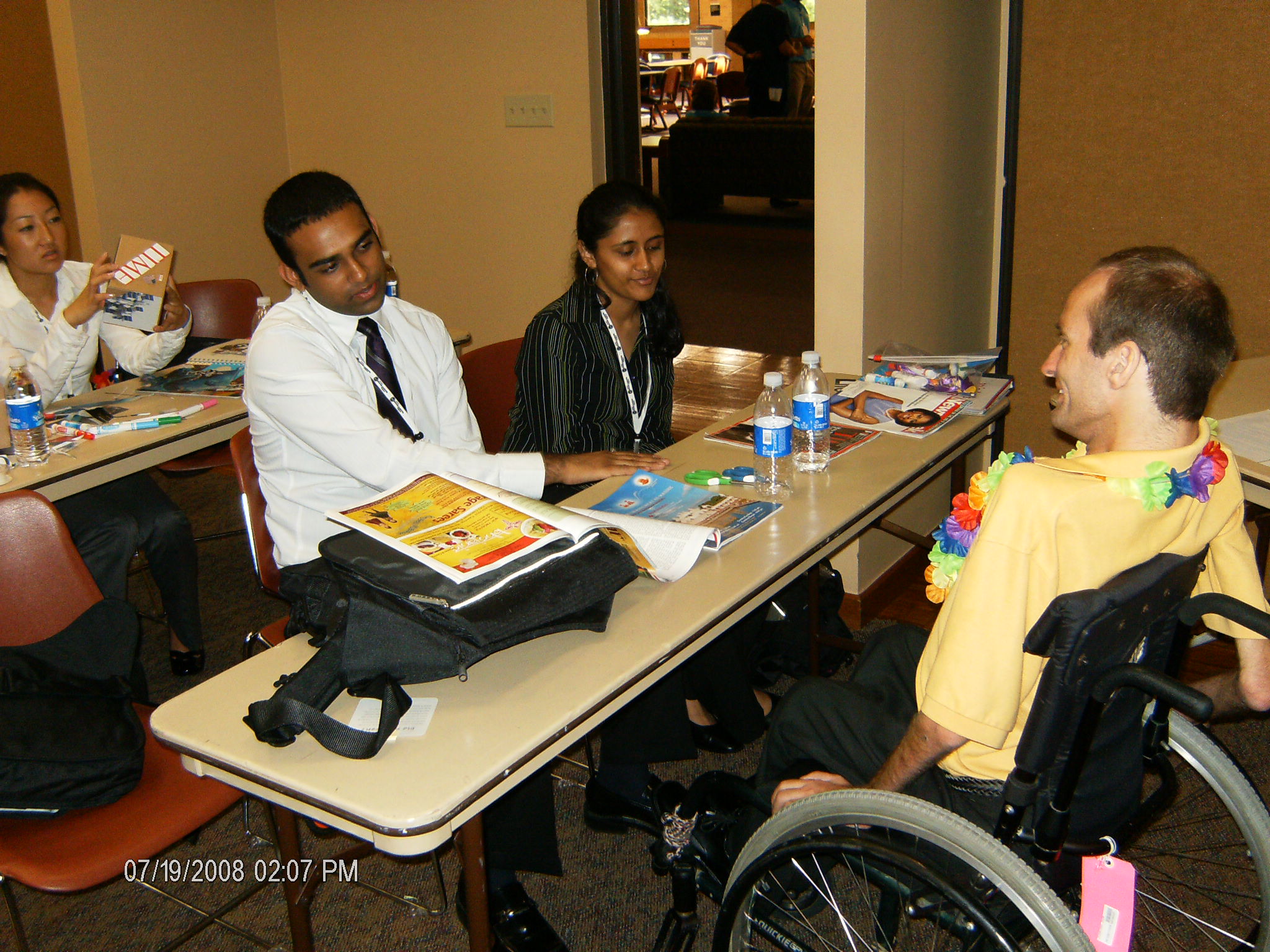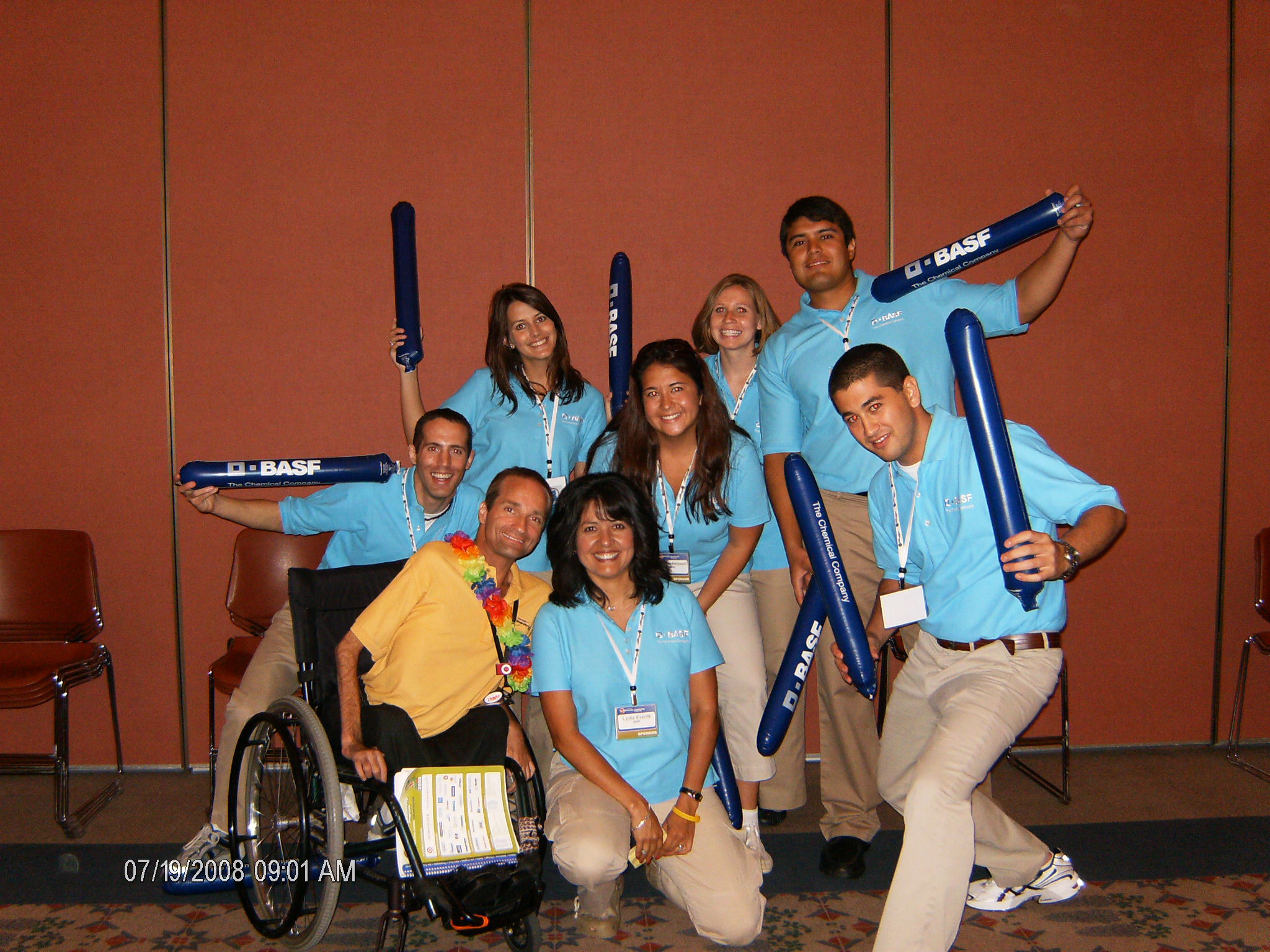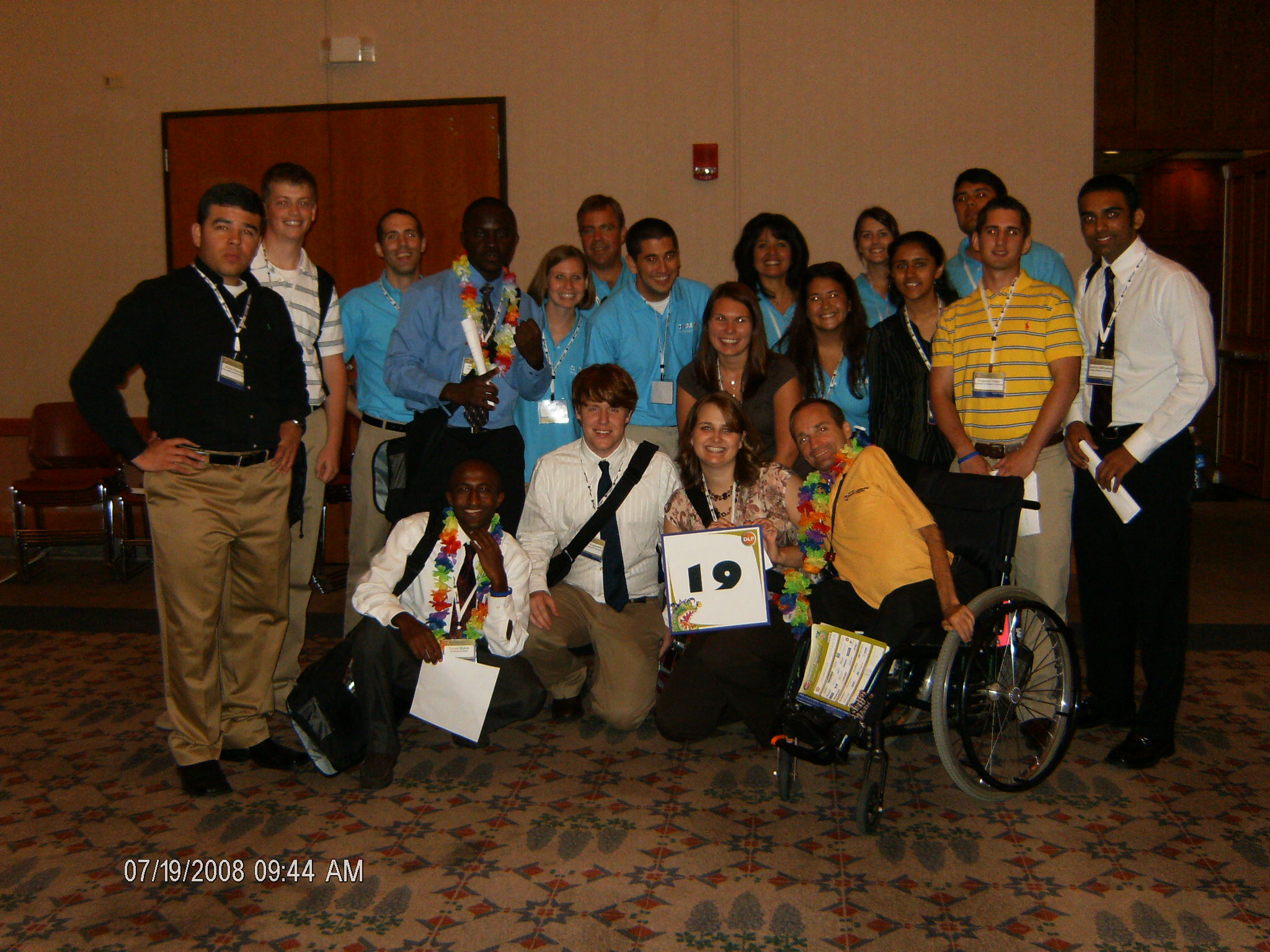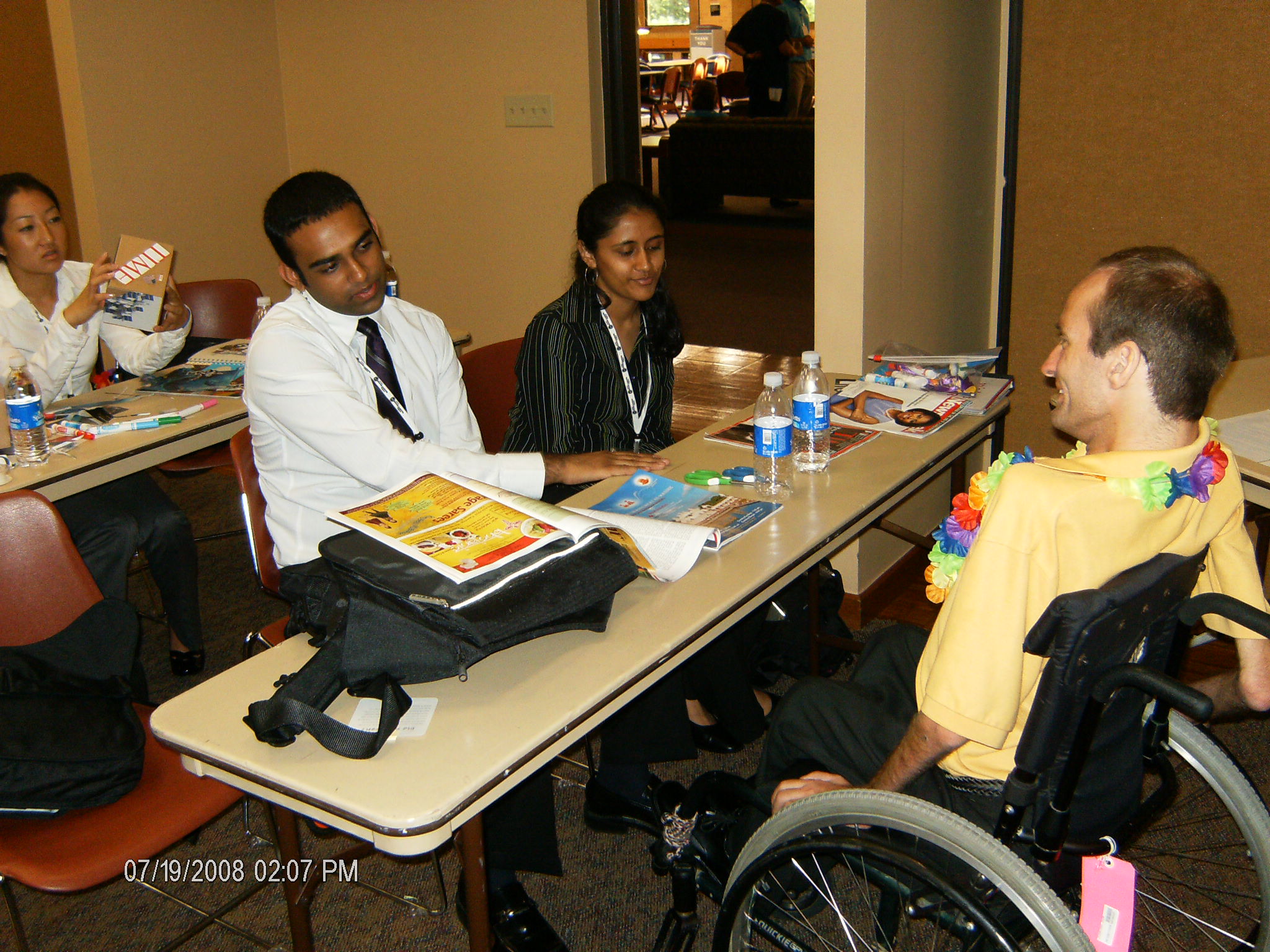 Through vibrancy, humor, contagious enthusiasm, and honest, heartfelt messages, I make every effort possible to entertain and convey messages of empowerment, compassion, and sincerity to all! And I consider myself incredibly fortunate to be invited back—regularly—by clients because of my ability to connect with my audience, . . . and inspire change!
May Peace, Love, and Persistence be the foundations of your future!
—P.J.